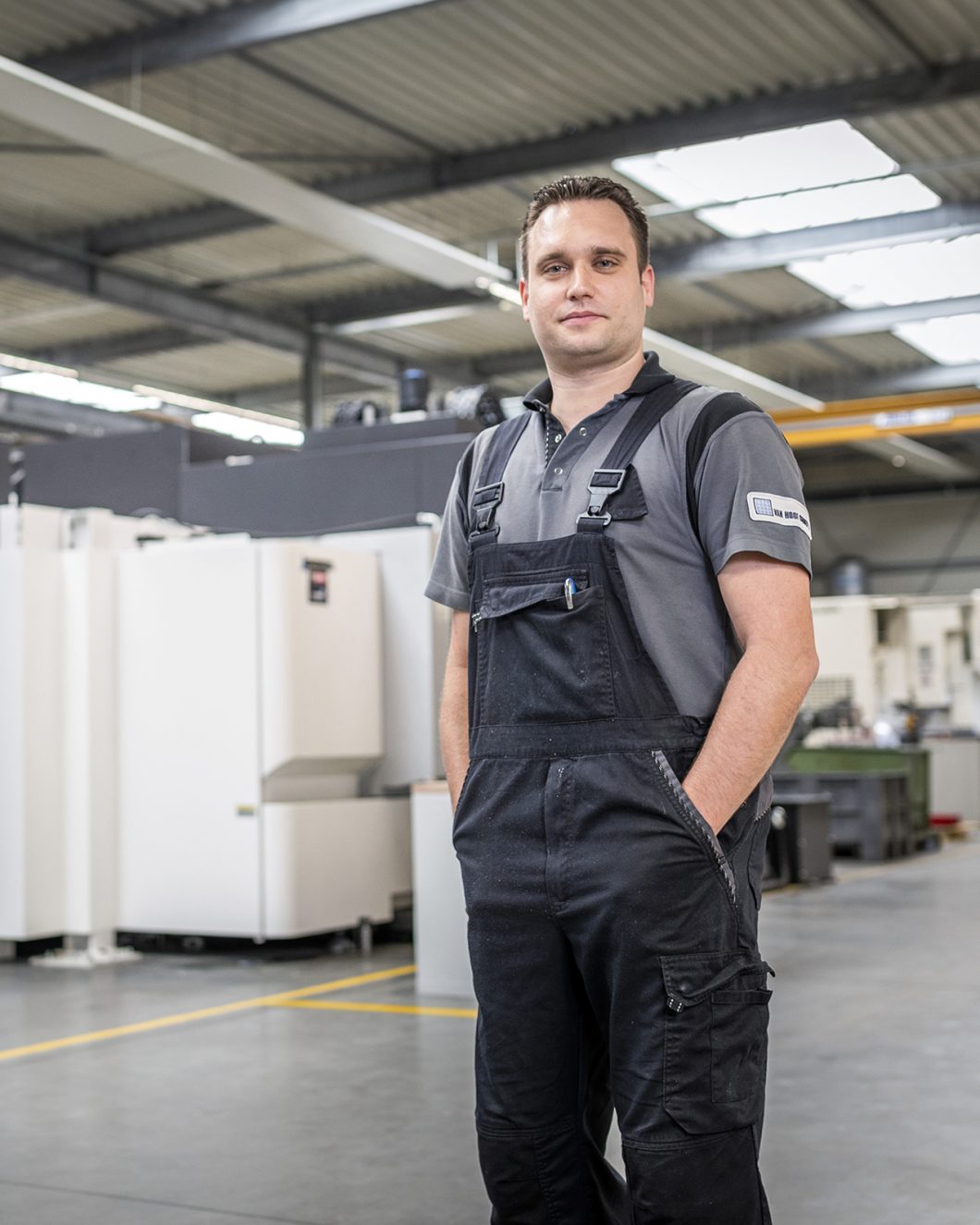 Get acquainted with Van Hoof
The Van Hoof Groep is a proud family business in Brabant that has been in the metal industry for the last fifty years already. This is our story.
Our story
We try to avoid bigger is better, because it will not make you any wiser. Instead we will help you become wiser by thinking things through, for and with you.
The Van Hoof Group is a family business located in the south of the Netherlands that conducts a vast range of metal working, as a supplier to a variety of market areas.  It does so through a triplet of operating companies, with 70 employees and in the possession of a ISO 9001 certification. The three subsidiaries, Van Eijk Transmissie BV, NIMA Speciaalwerk BV and HMF Nederland BV work in close co-operation and have the capacity to produce precision mechanical machine components, mechanical drive components, sheet metal work and small sheet metal constructions.
Prior to the execution of any assignment, a products' journey will start at the Work Preparation department. This is where customers will find technical support, specialist knowledge and co-engineering.
HMF Nederland serves its customers by taking care of the entire supply chain and through this unburdening its customers completely. During the entire process, starting from advice and production and ending with packaging you will have access to your very own personal contact within the company. This allows all parties to excel when it comes to responsibility, speed and understanding. Walking into this sheet working department you will feel like you just walked into the showroom of Trumpf. Metal bending and laser cutting/ punching is done using cutting-edge machines manufactured by Trumpf. Precision welding and sheet metal work combinations  are manufactured in-house. MIG/MAG welding or TIG welding? Stainless steel, aluminium or steel? Manually or by robot, we can do it all!
Van Eijk Transmissie is our absolute specialist when it comes to the machining of precision mechanical drive components. We aim to serve our clients in a creative manner by being product oriented, innovative and flexible. From gears to worm gears, to sprockets and all the way to splined shafts: our clients can count on receiving smart, sophisticated and high quality final products. We specialize in gear cutting and drive components. Our state of the art gear grinding is where we excel. We face very little competition in this field and have a vast amount of in-house knowledge.
Nima speciaalwerk focuses on the precision machining and grinding within the Van Hoof Group. From Okuma to Hermle to Hedelius and until every milling machining centre a modern machine park cannot lack, we have a very high degree of automatization. In addition, we are able to grind with a high level of precision and are able to perform both surface as well as cylindrical grinding. Polygons are also a piece of cake.
With its modern premises, high tech machine park and experienced metal specialists, the Van Hoof group produces components, products and modules for a diverse range of (inter)national clients. This co-operation provides a great amount of benefits. In addition, we operate in the very heart of the Brain-port region and as a consequence we serve a big scope of high-tech companies. The dust-sensitive parts, components or sub-assemblies we manufacture are carefully assembled and packed in the protective atmosphere of our cleanroom. The perk of operating under one roof is that it allows us to produce in a flexible and fast manner. Please feel free to take a look at our website, as it shows off our complete machine park and showcases some of our products.
Want to know if we are up to your challenge in metal? Contact us!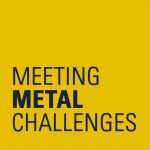 What is your story?
Tell us your story and discover whether we could start a new chapter, together.
Please contact us at